to begin with, this was all my fault. it really was. i know i said that all of my ex-boyfriends were insane, and this one had a streak of insanity in him, too. but this time, this day, the fault lay with me.
perhaps if i had not been feeling cantankerous, small-minded, petulant, cranky and peevish, things would have turned out a little better. but i was, and they didn't.
B. and i had made plans to go canoeing down the brule. it was april, but it had been a warm spring, and most of the snow had melted. this left the brule river rushing high and fast, and he wanted to give it a go. i was dubious. i didn't know how to swim. i had never been in a canoe. and april weather up here is iffy--warm for days at a time, and then a blizzard. you never know.
but he persisted, and i caved. he reserved the canoe, and the ride, and everything was set. we'd go on saturday.
and then i broke up with him.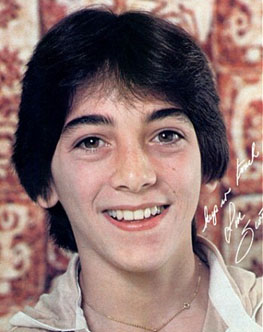 what can i say? my head had been turned by a guy who looked just like Scott Baio. now, i am not usually a sucker for cuteness, but B. looked almost exactly like Woody Allen, and face it--woody allen just can't hold a candle to scott baio, at least not to a shallow and confused 23-year-old girl, which is what i was.
so i dumped him.
it was terrible, it was awful, i was riddled with guilt, he cried a little, it was over, over, over. he accepted it, i apologized, we vowed to stay friends...
and then he
still
wanted to go canoeing.
it's all reserved. we made plans. i really want to go.

saturday morning i awoke to snow. not a gentle, pretty, full-flaked snow, but a grey-sky spitting snow. it was raw and ugly and cold. surely nobody would be foolish enough to want to go canoeing in this weather.

but B. was.

so we went. first we had to drive to brule, wisconsin, which is about an hour away. then we had to go to the canoe rental place. then we had to drop off b's car at a parking lot down river, and then ride with the outfitter 12 miles back up the river to the spot where we put in.

all while barely speaking to one another.
i looked out at the beautiful pine-rimmed brule river as we rattled up the frozen dirt road, and i wished i were anywhere in the world but here.

the water was a bit high, and a bit fast, but B was a good canoeist and we bobbed fairly smoothly down the river. i sat in the front and B instructed me to watch out for rocks. the responsibility unnerved me; i was afraid I would miss a rock sighting and we would tear a gash in the bottom of the canoe and disappear into the grey and icy waters, to drown, perhaps, or to die a slow and crazy death of hypothermia.
the breeze was cold on my face, and my legs cramped up pretty quickly--i had not dressed for the weather. so at about the halfway point--about six miles down the river--we decided to stop and build a fire.
i stood, arms folded across my chest, shivering, refusing to help, while B gathered twigs and bark and small branches for a fire. we both needed to warm up.
as the fire crackled and snapped, i moved closer. but i kept my arms folded over my chest, and i still didn't speak. i kept my back to the fire, and i glowered out at the snowy river.
i could feel the heat searing my back, and it felt good. i shuffled backwards a half-step, to get closer. and after awhile it occurred to me that that fire was really hot. i glanced back, and i saw that the top of my tennis shoe had melted. and the hem of my jeans--it was burning!
AAUUUGGGHH!! i rushed around in panicky circles. i ran down to the river, but irrational fears of hypothermia stopped me from plunging my foot in, and i ran back up the hill, my jeans still ablaze.
B, who had been off doing a bit of sulking of his own, noticed me racing around. "what's wrong? what's wrong?"
i'm on fire!!
he rushed over and beat out the flames with his bare hands. i was not particularly grateful. surely this was somehow his fault--maybe for building too hot of a fire, maybe for making me go with him in the first place, maybe for looking too much like woody allen and not enough like scott baio.
we stomped out the campfire, and kicked dirt over it. we climbed back into the canoe. we still had six miles of paddling to get to the car. and then we faced an hour's drive back to duluth.
A NOTE ON THE PHOTOS
: i stole that top photo off an absolutely gorgeous photo blog that i happened across; i hope they don't mind. if you like beautiful weather/scenery shots,
go here
.