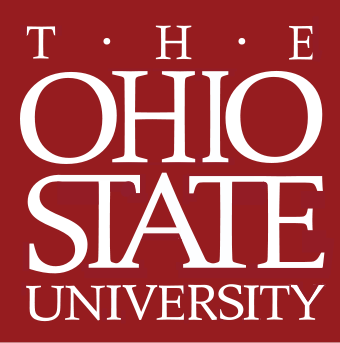 A friend of mine (Cinder's mom, actually--oh, and by the way, Cinder's brother is for sale if any of you are interested) is taking a writing class at the Loft, the local literary center, and yesterday she stopped by my desk to tell me about it. One of her first assignments is to start working on a profile of someone interesting.

Which reminded me of my summer living in the Thurber House. One of the obligations of my fellowship was to teach a twice-weekly, three-hour night class at OSU. It was a graduate-level magazine writing class, and for several of the students it was the last class they had to take before completing their advanced degree. I assumed that the quality of student would be high, and I was a little intimidated, not having a master's degree myself. (Or, ahem, a bachelor's degree.)

(I had never taught before and would not have made it through that class without the help of my friend George in Duluth, who is a college professor and who I e-mailed frequently, possibly daily, with desperate basic questions. "How do you fill three hours?" Etc.)

Anyway, the profile assignment: I gave this assignment to my students, too. I was looking for a very short profile, maybe 400 words, just a sketch that summed up the essence of someone, not a complete biography. I handed out examples. We talked about it. I gave them advice and suggestions. They did not have many questions. And then I sent them out into the world....

And, when they turned in their assignments, I realized that I had neglected to give them one crucial instruction, one that it would never have occurred to me to give them (and apparently never occurred to George, either). That is: please do not choose your spouse, your boyfriend, your best friend or your brother as your interview subject.

It had never occurred to me that the students would pick someone they knew to profile. That violates one of the cardinal rules of journalism: your friends are not your sources. (And your sources are not your friends.)


I remember sitting in my attic apartment in the haunted Thurber House that summer, Toby sleeping at my feet (I mention Toby so that I can include a gratuitous picture of him in the Thurber House bookstore) paging through the profiles with astonishment.

I still remember the names of some of the students, though I will not include them here on account of the power of Google. But the first profile I read was by a guy named M.S., who had interviewed his brother, who had been "fatally shot."

Wow. An interview from beyond the grave! I saw problems with this one, and not just that it was his brother he chose to profile. (It turned out that M.S. had meant "fatefully," not "fatally," but I would argue that "fatefully" was not the right word, either.)

His profile started like this: "It was just another night on High Street, thousands of cars cruising back and forth, drinking, driving, looking for a good time." Does anyone see a problem with that sentence? Oh, those drinking and carousing cars...

I turned to the next profile. A short, balding, doughy faced guy named P.C. had started his profile this way, with a quote, and with a boring quote at that: " 'I love my job,' said T.C."

T.C. was his wife. He profiled his wife! And he made her extremely boring!

Next profile. Ah, this was a little better. This one was about a karate instructor. But man, it was dull. Just some guy yammering on and on about his chi or, possibly, his yin. No description, no movement, no glimpse inside the dojo. Just a guy talking earnestly. I asked the student about it later, suggesting that she might want to revise the piece to include some scenes inside the classroom.

The student, who had huge eyes and always wore a cute little backwards ballcap to class, shook her head vehemently. "My boyfriend won't let me," she said.

I waited for her to elaborate. What possible business could this be of her boyfriend?

"He's the karate instructor," she said. "And he said that trying to describe the karate classroom would be disrespectful to his art."

I barely made it through that class, George's steady and encouraging e-mails notwithstanding. I held the last session at the Thurber House, where I served wine and gave away stacks of magazines that I had been accumulating all summer--the New Yorker, the Atlantic, Granta, Harper's. Most of the students--graduate students in journalism at a top university--had told me that they'd never read any of those magazines.

The ballcap-wearing girl told me that night that I had changed her life. She had planned on getting out of journalism but had found my class so inspiring that she had decided to keep it as her major. I put my head down on the table and wondered if I had done a terrible thing. Up in the attic, away from everyone, I could hear Toby howl.

I told all of this to Cinder's mom yesterday, and we agreed that her fellow students are probably better than mine were. And as long as she doesn't interview Cinder's dad--or Cinder--for her profile, she'll almost certainly be the star of the class.